About salonMonster
We're a dedicated team of salon industry enthusiasts based in Vancouver, British Columbia.
For years, we were frustrated with old-school salon appointment books. We were spending too much time managing appointments, not enough time with clients. We'd devote months training yet another receptionist, only to have them leave, taking a chunk of our salon knowledge and culture with them.
Since we're as obsessed with new technologies as we are with the salon industry, we decided to create exactly the online booking tool we wanted to use ourselves.
We were our own first - and most demanding - customers. And now we're thrilled to be sharing salonMonster with an ever-growing group of salon-industry professionals.
Meet The Monsters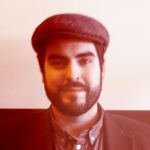 Liam Shea
Liam is our inside man, bringing 15 years of salon industry experience to salonMonster. He trained with award-winning stylists at cutting-edge salons and is now well established in the Vancouver salon scene. He's proud to be part of one of Vancouver's first eco-friendly salons, Clover Earthkind, in the heart of downtown Vancouver. Liam brings his industry expertise and passion for customer service to salonMonster.
When he's not in the salon or on the computer, Liam lives for good people, food, wine, film, travel, art, ideas and politics.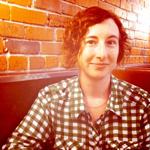 Christine Parslow
Christine brings a vital administrative perspective to salonMonster. Having spent many years working behind the front desk at hair salons on Vancouver Island, she knows exactly what our customers want in an online booking app. She is a frequent contributor to our blog and has a love for design, crafts and all things hair.
In her free time Christine can be found gardening, backpacking and mountain biking. She's still searching for a good backpacking hairstyle!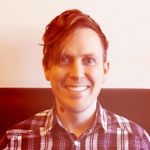 Stephen Parslow
Originally hailing from the antipodes, Stephen has a longstanding interest in the design and beauty industry. He has founded several tech companies over the last 10 years, including the pioneering peer-to-peer company PeerStream, which served billions of downloads to clients worldwide. Trained as an architect, he gets unreasonably excited about information architecture and usability.
When not in front of the computer Stephen can be found running with the bears on the mountain trails around Vancouver.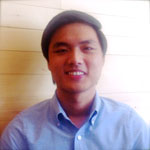 Francis Marc Caoile
Francis brings his creative programming skills and generous work ethic to the salonMonster team. Originally from the Philippines, Francis is a newly minted BCIT graduate, with honours. He loves software design and giving people great tools to help them do their work more efficiently. He's creating tons of great new features for salonMonster customers.
When he's not writing code, Francis works out, keeps a finger on the fashion pulse and hangs out with family and friends.